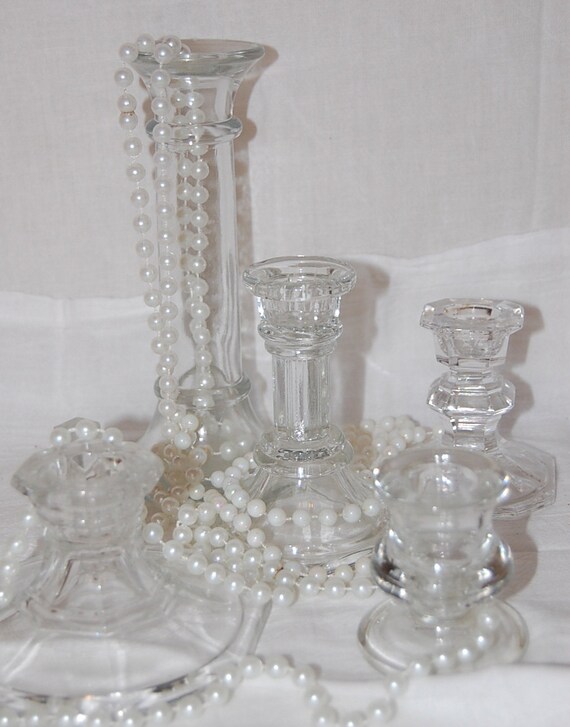 INSTANT COLLECTION Set of 5 Glass by PenelopesTreasures on Etsy
: INSTANT COLLECTION - Set of 5 Glass CandlesticksFrom PenelopesTreasures Our beautiful collection of glass candlesticks makes an instant centerpiece for your buffet table or dresser or coffee table.
The different sizes and shapes are amazing together by themselves or all together.
A romantic candle light dinner for two, relaxing in your hot tub or dressing up your table this collection has it all for you.
Assorted sizes from 7" to 2 1/2"
(Props not included)
These items ships USPS Priority Mail